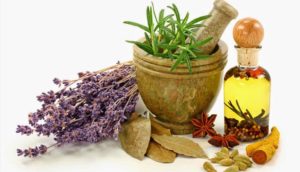 Inspired by father Adv. Madhavdas Mamtani, a saintly person who has been serving the society for over four decades, his son Dr. G. M. Mamtani started practicing as a Panchkarma specialist at G Kumar Clinic (small OPD) in North Nagpur in 1990. He could have earned huge money by practicing modern medicine for his outdoor patients, but the prime goal of serving the society did not allow him to exploit the patients.
After completing graduation and post-graduation in Ayurvedic medicine from Shri Ayurveda College, Nagpur, he started using both Ayurvedic and modern medicines simultaneously, depending upon the needs of the patient. But soon he realized that modern medicine, with its side-effects, is not his cup of tea. Neither the patients were satisfied with the treatment nor he himself. With a long term vision of setting up a hospital with all the facilities of Ayurvedic science, he shifted to a new premises on Nara Road, Jaripatka, a prominent locality of North Nagpur and named it G Kumar Arogyadham.
G. Kumar Arogyadham has grown leaps and bounds after its establishment on 30th January 2000. It was the effort of Dr. G. Kumar Mamtani and his wife Dr. Anju Mamtani, also an Ayurvedic graduate having expertise in Yoga Therapy, because of which all kind of facilities for complete treatment are available for the patients. Though the progress of this medical unit was not rapid because of several constraints including financial, the endeavors of both the doctors became fruitful because of determination.
Although Ayurveda has been known to be the ancient Indian health science, its knowledge in its totality is not available today. Researchers have been working hard to revive this ancient and wealthy health science. People have started realizing its importance, with the growing cost of treatment through modern medicine and its side effects.
Unfortunately, like several other things, Ayurveda started gaining popularity, only when people from the Western world started talking about its efficacy.
If one tries to peep into the vast knowledge of the people in our country about the life on the earth, animals and plants, one realizes that the Ayurveda and its branches were developed to help people live a healthy life instead of treating a diseased person for a particular ailment.
It is therefore wrong to term Ayurveda, a therapy for treating ailments. It is in fact the science to develop the immunity of a person or let's call him a patient for our understanding, so that his body can fight the attacks by infectants (Pathogens). Hence, Ayurveda believes in developing immunity of the body instead of treating diseases.
There are several branches of the Ayurveda which later developed into different forms of treatment/therapies. It is believed that Lord Dhanwantari, developed this health science for a better life of other people on the earth including Rishis, Munis, scholars and researchers in modern terms.
It is a misconception that, this Health Science was developed without any research or surgery. Intense research was done so as to understand the flow of fluids in animal and plant bodies and their qualities and effects on the human body. The work of the modern stethoscope was then done by 'Naadi Pariksha'.
Dr. Mamtani couple suggest that modern scientific development should be utilized for providing better health care to the patient. Pathological tests, ECG, X-ray, MRI, Scanning Blood Sugar tests etc. can be performed using modern technology. But the original method of health care in Ayurveda should not be compromised with, unless absolutely necessary.
The curative properties of Ayurvedic medicines have shown miraculous results. Panchkarma and Yoga, which are parts of Ayurveda, have helped in promoting health tourism in India. Living in consonance with nature is the basic principle of good health. This was a belief in ancient India also, which is adequately indicated in books on Ayurveda and even epics like 'Shree Gurucharitra'.
Even animals understand the importance of healing properties of different plants found in their vicinity. This has been adequately demonstrated through systematic observations. Cattle eat particular plants, leaves or herbs when they suffer from ailments like digestive disorders. A mongoose fights with a snake only where some particular shrubs are available. He eats leaves of that shrub to protect himself from the snake's venom. Tourist guides in the North-eastern hilly regions eat leaves of a particular plant while climbing hills. These leaves keep them energetic.
Modern medicine does not provide any solution to some ailments like arthritis, diabetes, hepatitis etc. However, some traditional herbs are known to cure hepatitis within a few days. Some other herbs are known to control diabetes or malfunctioning of the insulin secreting gland, pancreas.
Unfortunately the rich information about Ayurvedic medicine and traditional knowledge of herbal medicinal plants was misused to earn money quickly. A few people brought disrespect to this traditional knowledge. It is also unfortunate that research in this field did not receive support from the government.
G Kumar Arogyadham is striving hard to propagate this traditional knowledge through awareness campaigns, periodicals, books and other forms of literature and camps.
Dr. G.M. Mamtani and Dr. Anju Mamtani have been contributing articles about health consciousness in various newspapers/journals for the past several years. The columns have been appreciated by the readers from all walks of life.
They have developed a complete hospital so that various procedures in Ayurveda can be performed at one place. The hospital has indoor facilities with 15 beds.
The most important among the procedures, is purification of the body by removing all kinds of toxins using five major practices. Collectively it is called PANCHKARMA. Besides removing the toxins from the body, it helps to keep the body healthy in the future, Yogopachar is also practiced and taught to the visitors of G Kumar Arogyadham.
With all the facilities available here, G Kumar Arogyadham lives truly to its motto 'Healthy soul lives in a healthy body'. Only the healthy soul and healthy body will be able to face every difficulty. Thus, 'G Kumar Arogyadham is the only alternative to complete health'.