'Health cannot be received in donation,
It is to be cultivated from within, naturally.'
John Rusk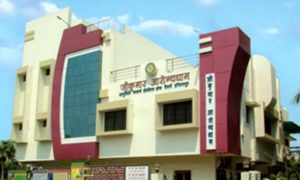 HEALTH SCENARIO : Health is the first victim of Modern Life. Noise, pollution, adulteration and above all, the stresses and strains of modern life corrode the mental and physical health of city-dwellers. In addition to this, a sedentary life style, wrong eating and drinking habits and irregular sleeping hours add to the stress. The situation gets worsened with every new invention of the push-button culture, which leaves no scope for any physical exertion.
In short we are going away from the nature day by day. As a result we develop one or the other crippling diseases by the time we reach middle age. The irony is that we have begun to accept that such diseases are an essential part of modern life.
Now a days, people are fed up of using modern medicines. They have to spend an unnecessary amount of money on various investigations and expensive medicines which can cause side effects in some patients. As a result, he /she does not find any permanent relief.
People are looking for a solution to this problem. They are in search of a one-stop solution which will provide them permanent cure from their diseases without any side effects. Keeping this in mind, Dr. Mamtani couple started the G Kumar Arogyadham at Nara Road, Jaripatka.
Here, facilities such as Ayurvedic medicines, Panchkarma, Nisargopchar, Physiotherapy and fitness centre, Yogasana and Yogopchar, Beauty care unit etc. are available. As these facilities are provided under one roof, people from Nagpur as well as from Central India are availing these facilities.In ancient India, man had full knowledge of Ayurveda and its effect on ones health. He lived a healthy and productive life. His average life span used to be 100 years. That is why G Kumar Arogyadham has one motto –
ADD YEARS TO YOUR LIFE WITH AYURVEDA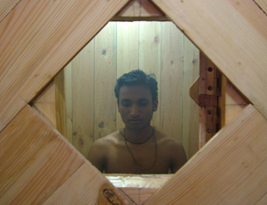 A large number of patients from various parts of the country and abroad have availed facilities of this centre at G Kumar  Arogyadham, Nagpur and are benefited. So, it would not be an exaggeration to say that 'G Kumar  Arogyadham' is the 'Only Alternative to Complete Health'.
THE WAY OUT :There is always a ray of hope to anyone who cares to listen to sane voice. Since time immemorial, the Indian system of Ayurveda has been providing effective remedies, both preventive and curative to human beings.    In ancient times, almost everyone used to live a long and happy life. The average life-span was of 100 years. If modern man too adopts the principles of Ayurveda, he too can live a blissful life despite the stresses and adulteration present today. The nectar of this therapy is being offered to all by G Kumar  Arogyadham at Jaripatka, Nagpur. Established in January 2000 in its new spacious premises, G Kumar  Arogyadham provides Indoor and Outdoor Patients Facility. In consonance with modern life style, this 15-bedded hospital has all the facilities of a modern hospital. This includes air conditioned rooms with the facility of attendants.  Availability of working kitchen provides help in preparing the particular kind of food required by the patient.
These facilities have attracted patients from various parts of the country to G Kumar  Arogyadham.The results on ailments like paralysis, chronic asthma, diabetes, hypertension, insomnia, hepatitis, arthritis are encouraging and miraculous. Here, the Beauty Care Unit is also looked after by Dr. Anju Mamtani.
Dr. Mamtani couple, with their vast experience in medical field and consistent devoted work on traditional health science, has developed expertise in various fields of the ancient Indian Health Science, Ayurveda.
FACILITIES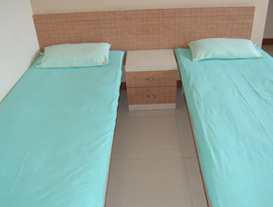 Dr. Mamtani couple has systematically developed the hospital, which provides treatment facilities for common ailments affecting people. Special emphasis is given on purification of the body before initiating any other kind of treatment. Panchakarma is a process, which aims at removing toxins from the body. It is a process in which five major steps are followed. The procedure takes time and therefore G Kumar Arogyadham has made arrangement for comfortable stay of patients undergoing Panchakarma. The stay may be from seven to twenty one days depending on the needs of the patient.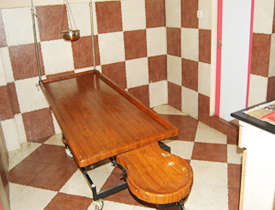 Along with stay for performing Panchakarma, those suffering from different ailments are taken care of at G Kumar Arogyadham. Different departments under the same roof include Arthritis Care Centre, Diabetes Care Centre, Skin Care Centre, Beauty Care Centre, Body Servicing Package, Physiotherapy, Fitness Centre and Yogopchar Centre. This is being done with the motto of – 'Add years to your life with Ayurveda'.
Yoga is suggested by G Kumar Arogyadham to get rid of ailments and for remaining healthy. Yogasanas and Pranayams are practised, which later can be done easily at home. 'Yogasana – Swasthya Jeevan ka Shilpakar', a book written by Dr. Mamtani couple, provides detailed information about Yogasana and its impact on the human body