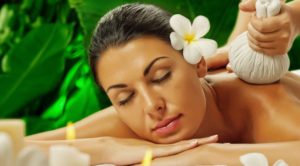 Are you stressed out?
Fed up with taking various medications?
Not getting complete cure from disease?
Do you have low immunity?
Are you experiencing extreme fatigue?
Not getting enough sleep?
Do you want to remain healthy?
If your answer to all these questions is 'YES', then G KUMAR AROGYADHAM'S 7 days package is for you.
Like any vehicle or machine, human body also needs periodic servicing, 'Panchakarma' is used for the servicing of the body. Timely servicing would help the body to remain healthy for a longer time. Performing Panchakarma periodically is therefore necessary and helps to attain good health. G Kumar Arogyadham offers special Body Servicing Package of 7 days in very substantial rates.
Body servicing Package of G Kumar Arogyadham provides a golden opportunity to get rid of all the diseases from the body and live a healthy life. This package also helps in curing the mental problems viz. anxiety, depression etc. In this package of seven days, a panel of specialised doctors and technicians render their prompt services by diagnosing ailments and the nature of body, which is very important for getting the desired results.
Body servicing package, where you will get
Comfortable stay.
Examination
Healthy and delicious food.
Ayurvedic medicines.
Yogopchar.
Fitness centre.
Panchkarma.
Physiotherapy.
Stay –
Facility for stay in a clean, healthy, peaceful and pleasant atmosphere. Facility for general room is available in this package.
If desired, Super Deluxe Room (With A.C.), Deluxe Room & Semi Deluxe Rooms are available
Examination / Evaluation –
The patient will be given treatment under the guidance of Ayurveda panchakarma expert after evaluating the nature of one's body and thorough examination.
Food –
Simple, healthy and delicious food will be served twice a day.
Yogabhyasa –
Various Asanas of Yoga esp. Pranayama and Dhyana Prakriya (Meditation) are practised under the instructions of 'Trainer'. This enables the learner to perform the same at home.
Fitness centre –
Facility of exercise by ultra modern machines and instruments under the guidance of Fitness trainer/coach.
Panchkarma –
This is done to purify the body from various toxins. Sittings of Snehana, Swedna, Basti, Sauna-bath, Shirodhara and Nasya are conducted.
If required the sittings for Vamana, Virechana, Rakta-Mokshana, Katidhara, Kati basti, Pind-Sweda, Pinshichala dhara etc. are also available.
Physio-Therapy –
According to the need, both active and passive exercises are performed under the guidance of an expert Physiotherapist.
Ayurvedic Medical Treatment –
Besides these, Proper Ayurvedic medicine is prescribed after examination and diagnosis.
Indicates additional charge with 15% discount.
You can avail all these facilities even during your business or tourist visit to orange city Nagpur.