Fistula

I was suffering from just fistula since 1996. I was very worried about it. I was admitted to millitary hospital in 2005 for treatment of this disease. But due to some unavoidable reason, I couldn't undergo the opreation. My brother took me to Dr. G.M. mamtani. He examined my health & started the required treatment. My treatment continued for about 2 yrs. Whenever I needed medicine, Dr. Mamtani used to send it to me via courier . Now I have been completely cured of fistula. My entire family is indebted to Dr. Mamtani as I am living a normal life now. I have become aware of the fact that Ayurvedic medicine can completely cure dreaded diseases take fistula.
Pratap Sontake
Wardha
Paralysis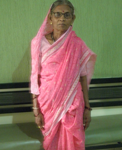 My left arm was paralysed 6 months back. Due to hypertension there was weakness in the limbs of left side of my body. Immediately, I was taken to Dr. Mamtani's Gkumar Arogyadham. The treatment was initiated very soon. Along with Ayurvedic medicine, Dr. Mamtani also asked me to prefer panchkarma, physiotherapy & exercises. After taking the medicine & panchkarma regularly for 1 morth, I started getting the benefits. I started to gain power in my limbs. There was less difficulty in walking. I could raise my hand. There was no difficulty in holding things. I have been taking the medicine prescribed by Dr. Mamtani till today. These days he gives me medicines which provide strength. I exercise regularly at my residence. I am satisfied with the treatment provided here as I have been greaty benefitted. My trust in Ayurvedic treatment has increased by leaps & bounds.
Dropadi koche
Nagpur
Migraine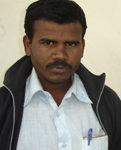 I was suffering from migraine and could not overcome the problem for almost seven years. The treatment by various doctors provided only temporary relief. The problem had become so severe that I was unable to bear the pain and even a thought of committing suicide struck me once.
My friend Mukesh Moon advised me to contact Dr G M Mamtani at G Kumar Arogyadham, Jaripatka, Nagpur. I found his treatment very effective and now I am completely relieved from the headache. Again I fractured my leg bone.
I went to Dr Mamtani. I have fully recovered without any deformity and can surely say that Ayurvedic medicines have miraculus results over any kind of ailment.
Premkumar P Nagrade
Hinganghat, District Wardha.
Knee Pain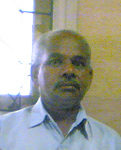 I met with an accident while riding my motorcycle. The treatment on my injured knee joint was started at Desaiganj. I was unable to maintain balance on my vehicle and fell two-three times. I was referred to an orthopedic physician at Brahmapuri. When I did not get any major relief, I consulted Dr. G. M. Mamtani.
The treatment here has helped me recover faster. Now I am able to kick-start my vehicle and maintain the body balance properly.
Even the problem of hyper-acidity associated with modern medicine has been taken care of. Thus, I got relief from treatment of Dr. Mamtani. Now, I have become a guiding person to those who come in contact with me to take advice from Dr. Mamtani.
R. R. Ramteke
Back-ache (Scoliosis)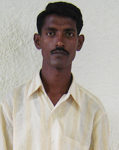 Severe back-ache and bendness of back had crippled my life. I was unable to work in my village and moved to Nagpur, where my brother stays. Initially I sought treatment of an orthopaedician at Sadar, Nagpur. I was given medicines, along with physiotherapy, fomentation. As I could not get the desired result, I shifted to an Ayurvedic Hospital. Here also I was treated for about ten days, but found no relief.
Meanwhile I saw a newspaper clipping in which Ayurvedic treatment by Dr G. M. Mamtani was mentioned. I took treatment at his G Kumar Arogyadham and finally got rid of the back-ache. He advised me to perform some Yogasana regularly, which has helped me immensely.
I have been advising people to take treatment at G Kumar Arogyadham for any kind of ailment. I am grateful to Dr. Mamtani.
Nareshkumar Sinha
Slip disc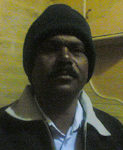 Once I fell on the road. After getting relieved from the injuries, numbness in my arms and feet started. Initially I consulted an allopathic doctor, who admitted me in the hospital but I could not get relief.
Meanwhile I read an article of Dr. Mamtani in the newspaper and approached him. Dr. Mamtani properly diagnosed my ailment and started treating with Ayurvedic medicines. Indeed I am thankful to him as I got rid of the numbness. Now I can stand, sit and walk properly enjoying my busy life.
Suryabhan G. Hadke
Paralysis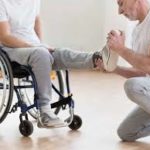 One fine day, I started feeling dizzy while I was on duty. There was complete blackout in front of my eyes. Frequency of urination increased. There was weakness in my right limbs. I went to an Allopathic Doctor. I used to feel alright for a little while but a few hours later, the weakness was restored there was difficulty in speaking so, I asked for dischaerge & my brother took me to Dr. Mamtani's Gkumar Arogyadham. Ayurvedic treatment began. along with medicine, I also underwent various procedure of panchkarma, physiotherapy & exercises I feel comfortable within the next 2-3 days. I was admitted there for 10 days. When I was discharged I could walk on my own. Today, I am perfectly healthy. Even today I visit Gkumar Arogyadham for medicine. 3 months have passed & I take medicine that provide strength I am obliged to Dr. Mamtani.
Chandrakanta Rangari
Renal calculus
I have been visting Gkumar Arogyadham since 1983. I had joint pain then. It is treated now. then in Jan 2010, I had complaint of kidney stones. My sonography report had reported multiple calculus in kidney along with 15 mm of calculus in the ureter as well. 1year of treatment, the size of calculus had reduced to 5mm. With 1 year of treatment stones were removed from my body, Ayurvedic treatment has proved to be a boon for me as the calculus were removed without any kind of operation.. According to me a diseased person should immediately seek Ayurvedic treatment as it yield good quick and unbelieveble results. I am thankful to Dr. Mamtani and always prefer visiting him for Ayurvedic treatment.
R.B.Lal
Sciatica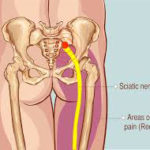 A resident of Chandrapur, I was severely affected by back pain since 1999. I was neither able to work properly nor rest comfortably.I took help of an orthopaedic surgeon at Amravati, but was unable to get the much needed relief from the pain. I then consulted another doctor at Hanuman nagar, Nagpur. But was again unable to get rid of the pain.I suffered for more than five years and finally consulted Dr. G. M. Mamtani in August 2005. For the first time I was told that it was sciatica, I was suffering from. I was hospitalized for eight days for this treatment.
I was so happy to get relief from the pain which I was suffering for over five years.
I am grateful to Dr. Mamtani and his team.
Manik Damodar Bodele
Spondylitis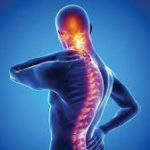 I was being treated using pain killers only for my Spondylitis. I used to get temporary relief from the pain. But instead of getting permanent relief from the ailment, I started getting addicted to the pain relieving tablets.
One of my friends Zakir Qureshi told me to consult Dr. Mamtani. I was admitted to his hospital for ten days for treatment. Besides Panchakarma, steam bath and physiotherapy helped me in getting the desired results.
I have been consulting Dr. Mamtani for any kind of health related problem and also suggest others to take advice of Dr. Mamtani.
Ramesh V. Latkar
Paralysis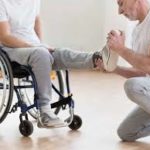 I suffered a paralytic attack because of hypertension. I was unable to work normally with my left hand and leg. I was diagnosed with Left-sided hemi-paresis with seventh nerve palsy. I was literally carried to Dr Mamtani. The name of the doctor was known to my brother. I was hospitalized at G Kumar  Arogyadham for 15 days, during which procedures called Panchakarma were performed on me.
The procedures called Snehan, Swedan, Asthapana Basti, Anuwasan Basti, Shirodhara, Nasya, Pindsewd alongwith physiotherapy were performed during my stay in the hospital. From the third day of the treatment I started feeling better. Today I can walk without any support. Although the treatment is in progress and I am consuming some Ayurvedic medicines. I have gained full confidence over the treatment.
Bilkesh Bano
Ulcer and Jaundice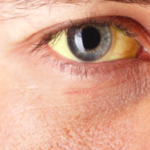 My son Kunal was suffering from jaundice, when I approached a local doctor. He stated that Kunal is suffering from ulcers and swelling of the liver. The treatment, however, did not work out and the condition of my son started deteriorating further.
One of my relatives, Mr. Gajanan Zanaklal Moharia informed me about Dr. Mamtani. He underwent treatment for three and a half months and recovered completely. With the treatment I have gained full faith in Ayurvedic treatment and in Dr. Mamtani.
Ashok Moharia
Diabetes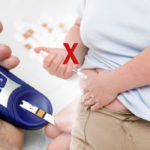 I was diagnosed with diabetes eight years back. I was taking insulin for six years. I could experience weakening of my eyesight, weakness, numbness of arms. I opted for Diabetes Treatment Package at G Kumar  Arogyadham. Besides regular treatment, I was also advised to perform Yoga and diet regulation. I am happy that I could soon get rid of insulin. Even without dependence on insulin my blood sugar remains normal, as I have been following instructions of Dr. Mamtani. I am sure that one can get rid of many problems associated with diabetes, only through Ayurvedic treatment. I am thankful to Dr. Mamtani.
Ramkrishna Shivankar
Spinal canal stenosis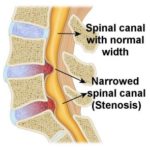 I was much troubled with the severe pain from my waist to feet and could neither walk nor work properly. An allopathic doctor told that I was suffering from spinal canal stenosis and needed surgery. On the suggestion of one of my friends, I consulted Dr. Mrs. Anju Mamtani and started her treatment. Miraculously within six months I regained my health with Ayurvedic herbal medicines. Surgery was also avoided. Even in the winter, I'm relieved from the pain. I have developed a great honour in my mind for Ayurvedic 'Upchar' and Dr. Anju Mamtani. The staff in G Kumar  Arogyadham is sincere and cooperative.
Smt. Vatsalabai Barapatre
Relief from Ulcerative Colitis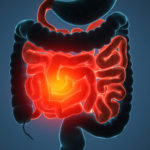 I was suffering from Ulcerative Colitis. Bleeding  at the time of defecation had made me uncomfortable to a great extent. After Dr. G.M. Mamtani's Ayurvedic treatment, gradually I started getting relief. Now I am spending normal life without any pain and much bleeding. I am abiding by all the instructions of Dr. Mamtani for the betterment of the ailment along with herbal  medicines.
Yashwant V. Pagrut
Pyloric stenosis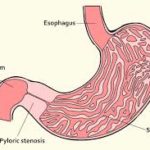 Due to unknowingly intake of battery acid in November 2001, I faced problem of  Pyloric stenosis. All doctors of Allopathic suggested me operation. I was ready for the same Due to illness, my police training was discontinued. Co incidentally, I met Dr. G.M. Mamtani, who diagnosed my disease properly and started Ayurvedic treatment. I was under his medical care from 13 Feb. 2002  to 28 Sept. 2002. I shall ever remain grateful  to Dr. Mamtani for curing me without surgery and because of him only, I could complete my training.
Satyendra Khillare
Relief in Nephrotic Syndrome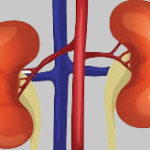 My eight years old niece Mansi Jaiswal suffered from Nephrotic syndrome disease of kidney, when she was just one and a half year old. She is resident of Gorahkpur. We consulted various doctors of saoner, Nagpur, Mumbai and other cities, but she did not get the relief. Incidentally, Dr. G. M. Mamtani was invited in a diagnostic camp in Saoner, where he diagnosed her disease properly and started treatment. She was  feeling better within 3-4 months. Within a span of one year, her regular intake of OMNACORTIL drug was stopped. Presently, she is being given Arogyadham medicines only under prompt guidance of Dr. Mamtani. Recently in her urine test, Albumin is reported nil i.e. negative. Deep heartedly, I thank Dr. Mamtani for relieving her from the disease and freeing us from the tension. Hence, it is not beyond the accuracy to say that Ayurvedic treatment is precious and meant for the man kind.
Ravishankar Jaiswal,