A charitable venture run by Arogyadham Health Care Society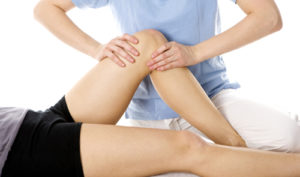 A large number of ailments not only need timely treatment by an expert, but also some exercises to help the healing process and also to keep the body fit.
Many fitness centres are mushrooming all over even without proper expert supervision. Laxmi-Madhav Physiotherapy and Fitness Centre were started under the aegis of Arogyadham Health Care Society in memory of Dr. Mamtani's mother Late Laxmidevi Mamtani.
This treatment is very much beneficial to patients suffering from Rheumatoid Arthritis, Paralysis, Joint pain, Osteoarthritis, Sciatica, Spondylitis, pid (slipped-disc), Frozen shoulder, Backache, Muscular dystrophy, Gout, Poliomyelitis and exercise after fracture or surgery.
Ultra Modern Equipments
Short wave Diathermy (swd), ultra sound (us), ift, tens cervical and lumbar Traction, IR, Electric Muscle Stimulator, wax bath etc. are available.
To reduce weight and to keep the body fit our Fitness centre is equipped with machines with modern technology viz, Mini gym, Motorized Tread Mill, Crazy Fit, Recumbent Bike, Spining Bike, Elliptical Cross Trainer, upright Bike, Jogger, Abdominal Vibrator, Twister, Suspension, Stepper, Rowing machine, Abdominal Bench etc.
Other Facilities
Diet consultation, Yogasan and Yogopchar, Panchkarma, Steam – Sauna bath etc.
Treatment at reasonable rates by highly educated physiotherapist.